Client: Les Inrockuptibles Project: Front Cover

Client: Les Inrockuptibles Project: Front Cover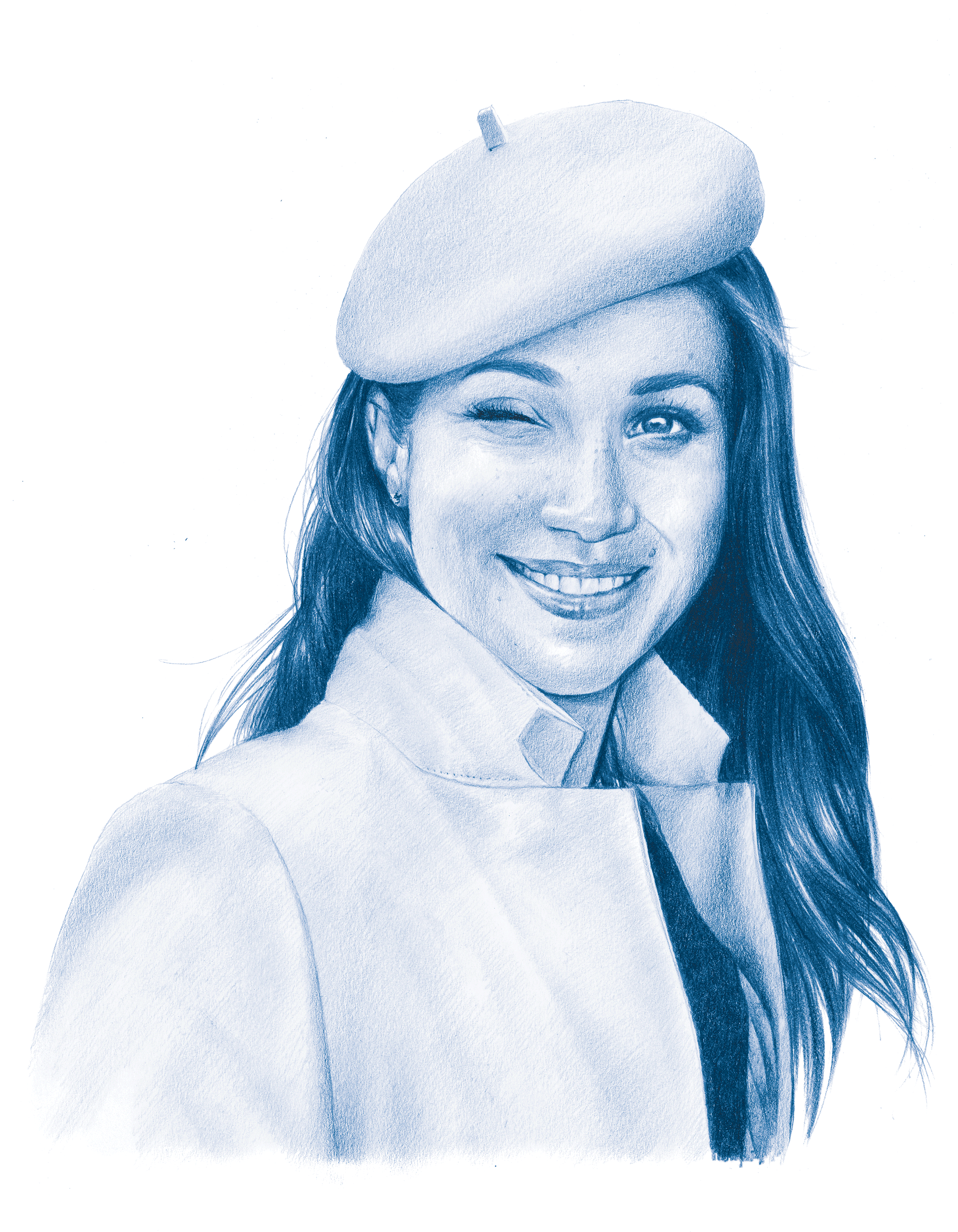 Client: Wall Street Journal Project: Meghan Markle Portrait
Client: Society Magazine Project: Crime Story
-
PICASSO, THE MEAT AND THE RIFLE. In the French Haute Marne region, a ma enters a house to stea some meat but he hurts himself. Thinking his blood wil reveal his identity, he burns the house. But what he didn't know was that there were originals of Braque and Picasso Unless the story is more complicated than that.
Client: Society Magazine Project: Crime Story
-
FATAL BOWL. Mario Pinsault, 60 years old, had left his exotic fishes to his neighbor to watch them. When he came back they were dead. The story didn't end well.
Client: Society Magazine Project: Crime Story
-
WILDE RIDE. How an irrepressible urge to dance can lead one to steal 5 cars in the same night.
WHEN THE CAT'S AWAY. 32 victims, and he is still out there. In the nort french region Pas-de-Calais a serial killer is frightening a whole population His thrill Poisoning the cats of the neighborhood.".
LAST SHOW. He was the official doppelganger of the french singer Carlos but a few years ago he started to shut himself away in his house... Where he was found later with hundreds of kilos of explosives.
TOTAL MYSTERY IN TRÉPIED. Exploding bottes, empty oil tins, a cash registrer tha falls down by itself. Last May 24th, the gaz station of Trépied witnessed a serie of strange events, that still remain unresolved today.
THE MISS WAR IN PEGOMAS. When a beauty pageant ends up being a wrestling show.
PIZZA PASSION. They are mother and daughter and they spent more than a year ripping off pizza trucks i the regio of Marseille. Before vanishing into thin air...
THE VANISHED PARAKEETS. Last July 22nd, 3 cars crashed the entrance gate of the Val d'Hérault zoo to steal... 2 parakeets. Ridiculous? Not so much when the bird are worth a few million euros.
FATAL DIET. The pill was called Pura Alegria, for "Pure Happiness". It was supposed to help people loose weight but it sent its customer to the hospital. No wonder : it was filled with pesticides.
MAUVAIS ZOUK. She got killed by her jealous husband because he found a picture of singer Francky Vincent in her purse.
FATAL KO IN TIJUANA. Pain is what I feel when I remember El Dinamita" says his relatives. Juan José "El Dinamita" Estrada, the first boxing world champion from Tijuana, Mexico, was found at his place last June, murdered with a screwdriver"
LOVE GURU. Jacques Masset first was a parking attendant then became a psychoanalyst and ended as a love guru. Between 2007 and 2010, Jacques Masset made his patients believe that they had been sexually abused when there were kids. His treatment method was to organise meetings between his patient and pushed them into violent or sexual intercourse."
MYSTERIOUS MURDER IN BELFORT. The crime was almost perfect. After stabbing Stephane Dieterich in July 199 in a wood next to a fairground festival the murderer left without leaving any clues and managed to led a normal life with no worries. Until last month, after 21 years thanks to an incredible turn of events, the truth came out."
LE KAAS DU SIECLE. In the Netherlands, local gouda cheese producers are victims of a traffic that goes all the way to Russia, and all their stock are being robbed.
CASE (ALMOST) CLOSED. In June 2011, he murder of 17 years old Marie-Jeanne Meyer moved the whole counrty. 5 years later, her dad is not ready to close the case.

DES PETITS TROUS, DES PETITS TROUS. The dark story of a municipal Councillor nicknamed Black and Decker for his passion about holes and voyeurism.
ANAÏS, 22 YEARS OLD, MISSING SINCE 3 YEARS. It was in April 2013. The car of Anaïs Guillaume was found burnt in a forest near Florenville Belgium. Since then, there has been no sign of her. Last January, her former boyfriend Philipe Gillet was charged for her murder, even though the mystery remains unsolved.
HARASSMENT IN THE NORTH. After being harrasesed with receiving daily mulitiple emails and text messages filled with insults, she founds out the guilty party was a collegue.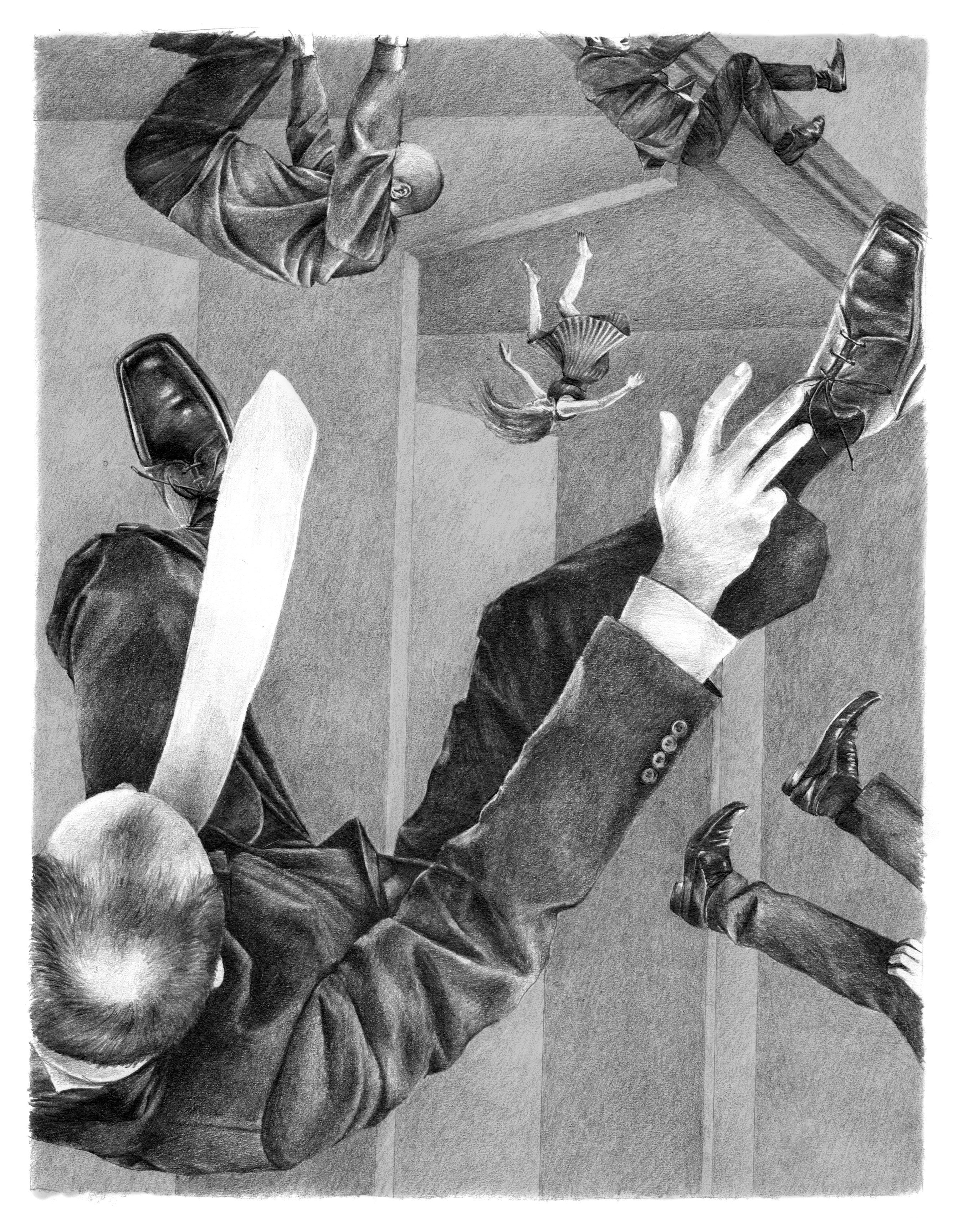 THE DAMNED PARKING LOT. The last 8th June, Vincent Tilkin's body was found on the parking lot of a chip stand, right under Remouchamp bridge, in the region of Liège. Since the opening of the bridge 36 years ago, more than 160 people committed suicide right here. Why? Nobody knows.
LOVE TRIANGLE. In August 2010, Marc Feral shot Jean-Paul Chardenoux. Some may say it was a crime of passion, but there is more to the story.
INCOGNITO. A wig, some make up and a purse. This is how, dressed as a woman, Adel Claude tried to rob a bank 3 years ago, but it didn't work out.
THE GOOD, THE BAD AND THE CUTTER. A deadly settling of scores between a jealous ex husband and the new lover, a police officer.

RISKY BUSINESS. A woman, her husband and his cousin. Last week in Montauban, Justice was lookin through the past of a love triangle that ended in a bloodbath.
SEEKING FOR A GHOST APARTMENT. She got caught after scamming dozens of family - she was promissing them low cost housing if they paid her cash and upfront. But these apartments did not exist.
DUSTY ROSE. He was 19 years old when he decided to walk out of his bedroom to kill 3 people with a Kalashniko in his quiet neighborhood . Karl Rose was judged this January for his crimes.
IVORY QUEEN. 67 years old Yang Feng Glan was living in Tanzania for a long time and was a well respected figure until the local police found out she was at the head of a massive elephant tusk traffic.
CRIME WITHOUT A BODY. Narumi Kurosaki came in France to study the language. The 4th of December 2016, the studient disappeared and was never seen again.
THE MEMORIES MAKER. Officially she was a physical therapist. But Marie-Catherine Phanekham acted more like a guru. During 10 years she manipulate about 10 female patient and managed to remodel their memory in order to get money.
LAST DANCE. At the dawn of last 19th January, a burnbody was found in a Honda Civic in Saquarema, a few hundreds miles away from Rio de Janeiro. It was Loalwa Braz, the singer of the famous song La Lambada. What happened?
SUSPICIOUS BULLETS IN THE PHILIPPINE. It's been a few years now that in Manila bullets are being found in travelers luggages. Coincidence? Of course not.
THE NIGHT OF THE HUNTER. Constant Delis killed his wike with a rifle, but he pleaded non gulity saying he was aiming for a fox. Convincing?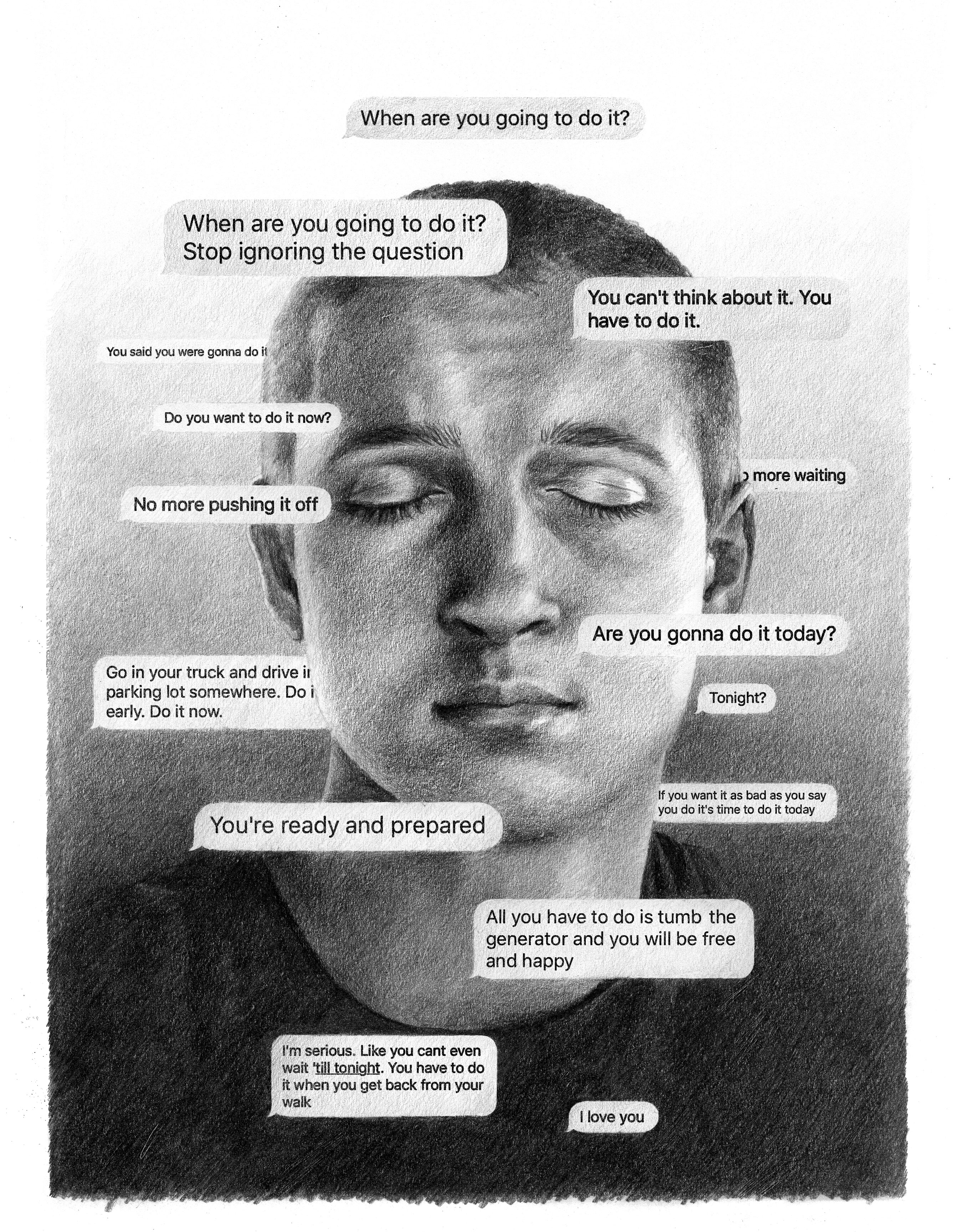 MESSAGE RECEIVED. Was Michelle responsible for her boyfriend suicide? During months, she encouraged Conrad to do it through many text messages.
THE MYSTERY OF THE SADDLWORTH MOOR DEAD BODY. The 12th of December 2015, the police found a body in the lands of Saddlworth Moor, at the north of Manchester. He had poison in his blood but no papers on him. 2 years after the facts, the investigators are still tryin to figure out if it was a murder, a suicide, a revenge...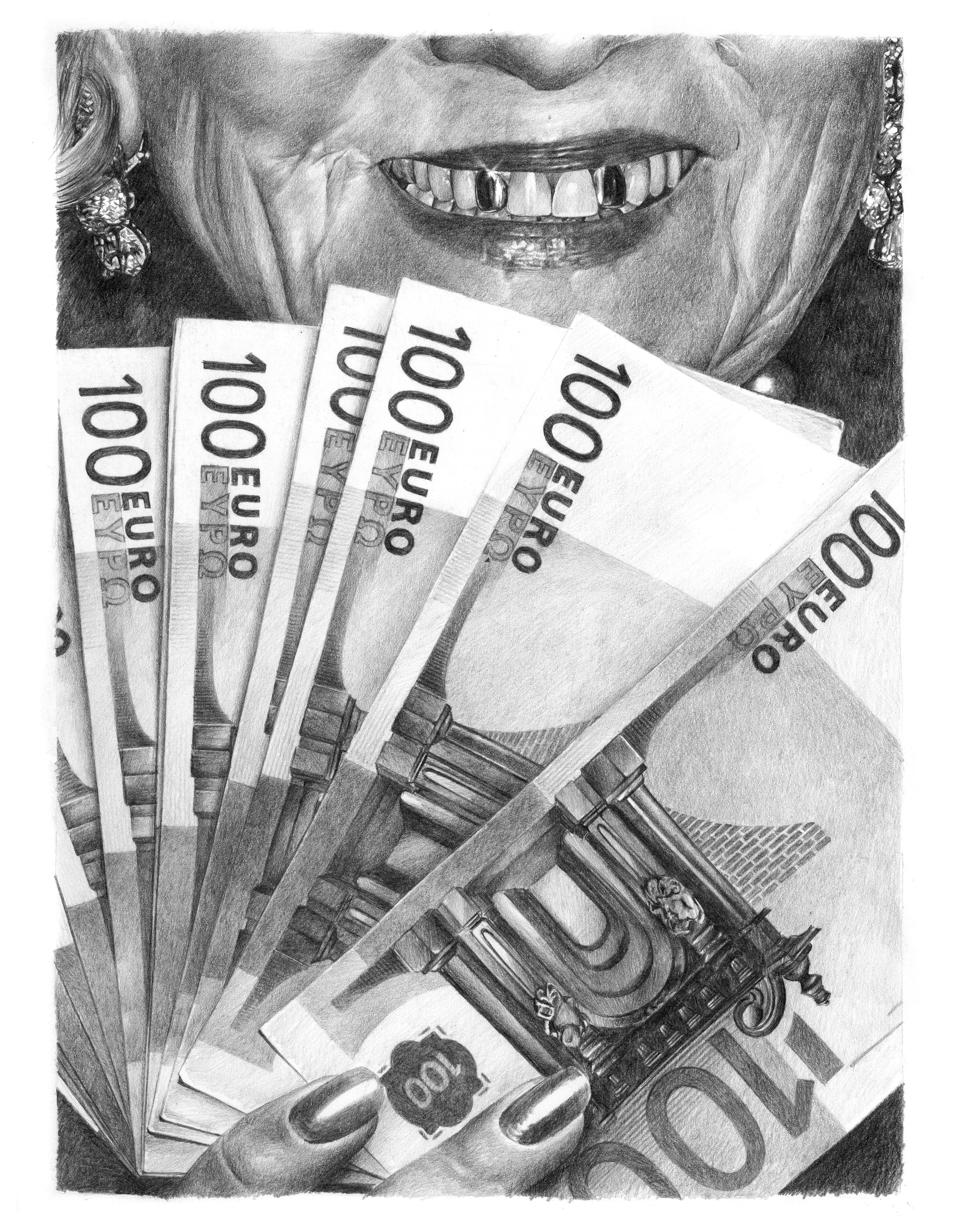 THE ADVENTURE OF THE DEALER AND THE COUGAR. Her : a 70 year old retired lady who neve had anything to feel guilty about. Him : 26 years younger and a well-know offender. Husband and wife, they were judged for drug traffic last October. Weird story.
BAD SISTERS. "Les travailleuses missionnaires", an association of religious sisters are accused of illegal work: they were giving cleaning and cooking tasks to women who came all the way from Africa seeking a religious life retreat.